Feb. 1, 2006
No sewing really. I packed up my embroidery machine, and sent it off to the sewing machine doctor. I suspect I have a piece of thread caught up in it. Since this machine is now a year old (I saw on the box it was shipped Jan. 27, 2005), it is due for a cleaning anyway!
Here are two pictures of the stuff I have done for the paroches: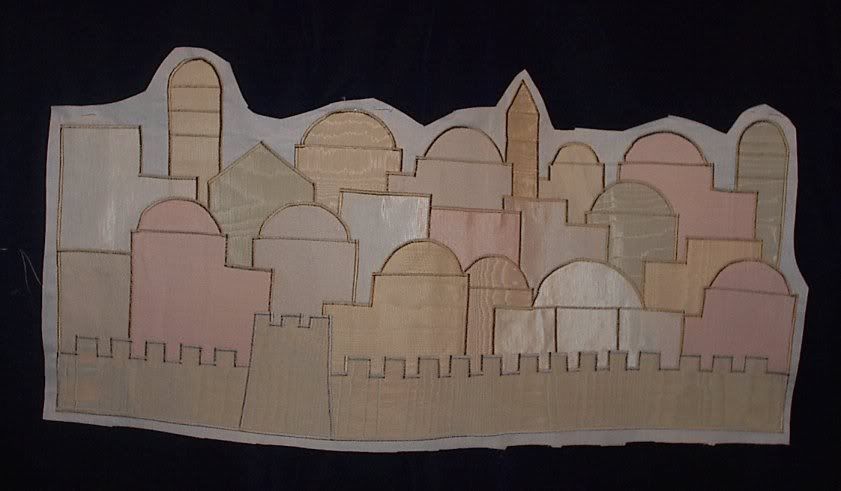 This is a scene of Jerusalem. It will go in the middle of the curtains.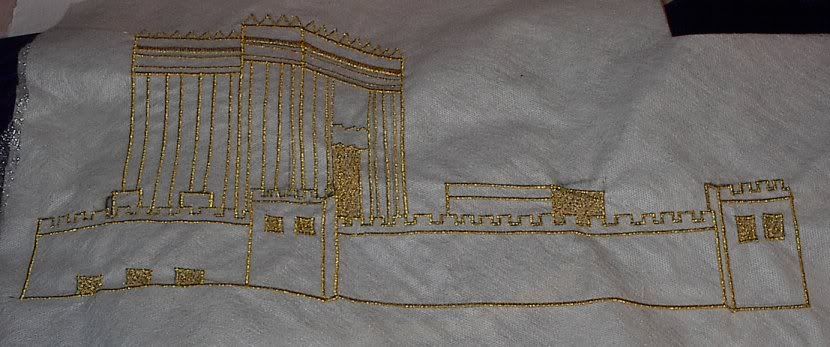 The Bais Hamikdash looks stunning, because I did it on a shimmery organza fabric. It is still weird looking here because I didn't wash away the water soluble stabilizer.
So far I am pleased with how it is coming along. Now I need to get my embroidery machine back so I can finish working on it!